About Our Shoppe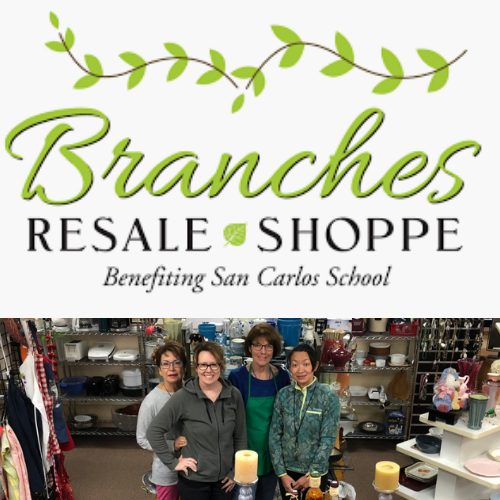 Branches Resale Shoppe offers a huge selection of items with 100% of proceeds benefiting San Carlos School. We always need donations such as clothing, furniture, and household items. Help support San Carlos School by shopping or donating your gently used items today.
Donations
Declutter your home this summer!
If you are cleaning out your closets, redecorating your home, or simply downsizing your living space, please remember that Branches and San Carlos School will benefit from your unwanted items.
Hours
Tuesdays - Saturdays, 10:00 a.m. - 4:00 p.m.
Contact Us
Phone: 831-375-4780
Email: resaleshoppe@sancarlosschool.org
Located at 480 Webster Street, Monterey