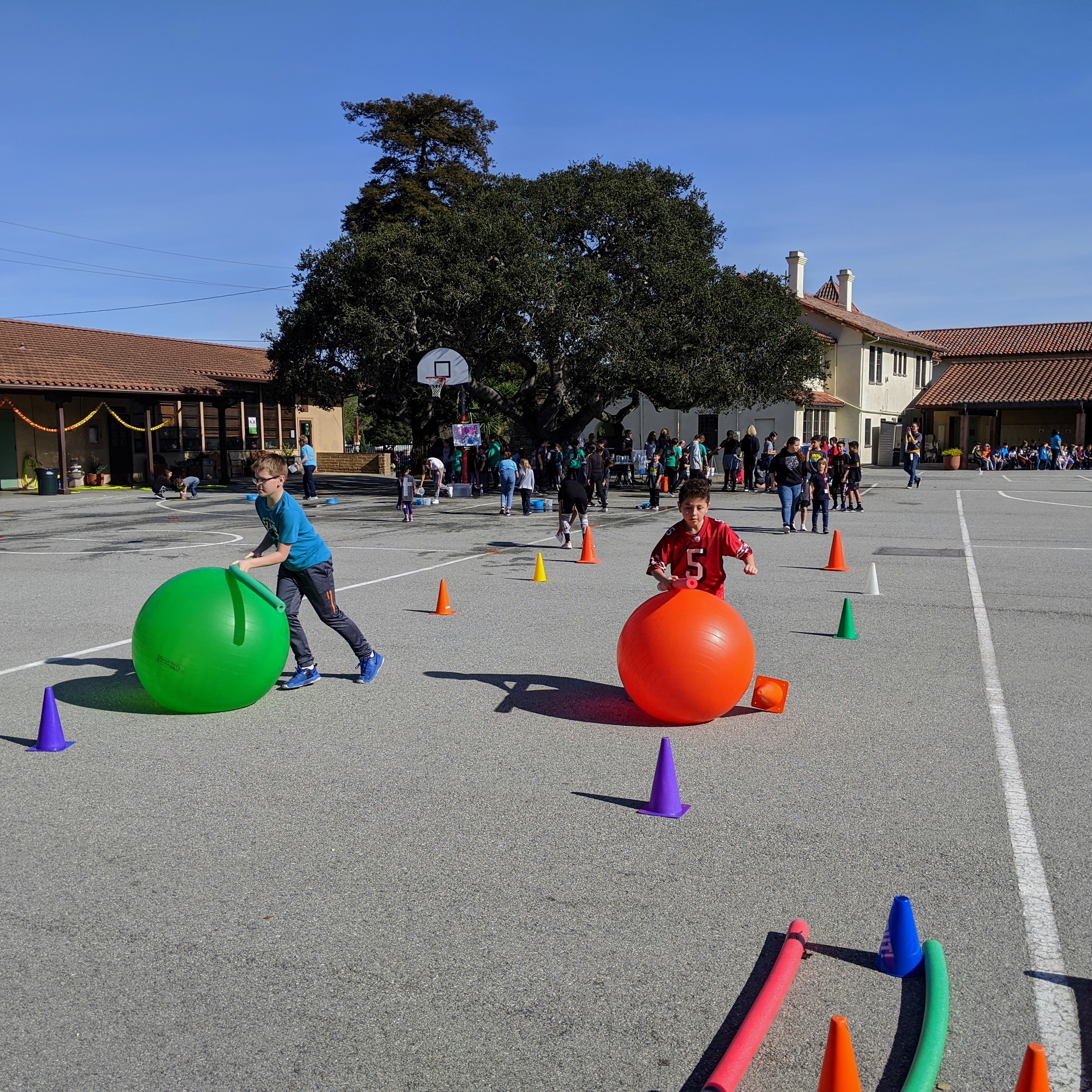 Lower School
Lower School — First Through Fifth Grade
We at San Carlos School believe that students thrive in a safe, nurturing, and academically challenging learning environment. Our goal is to educate the whole child by providing opportunities that promote academic, spiritual, social-emotional, and physical growth. In addition to the core curriculum, teachers integrate Gospel values throughout all subject areas and assist students in developing effective problem-solving, organizational, and communication skills. We are committed to equipping every student with a strong foundation needed for successful lifelong learning.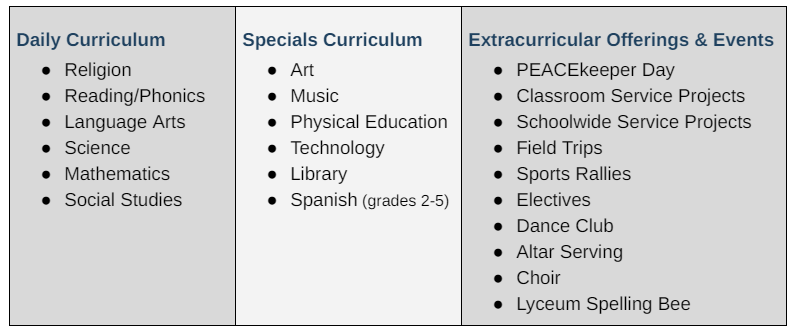 Technology
All students are provided with a school email address linked to a Google account. The account gives them access to Google Classroom, allowing students and parents to keep track of assignments, schedules, and materials through the Google Classroom environment.
Grade One - Five classrooms are equipped with projectors, speakers, an iPad mini and teacher computers for use during group activities. A set of student Chromebooks is also available in each room for student independent or small group work. The internet is accessed through the school network using both ethernet cabling and Wi-Fi. All school internet is processed through our content filter and firewall. (NON COVID - First through Fifth Grade have lessons in the Tech Lab on a weekly basis.)
Classroom Support
Classroom instruction is enhanced with support staff throughout the primary and intermediate grades. Classroom aides provide support from 8:30 a.m. to 12:30 p.m. daily in Kindergarten through Third Grade and are shared in Grades Four and Five from 8:30-12:30 daily. The school librarian provides additional support during reading groups in Grades One and Two. Classroom aides and parent volunteers also assist in art, P.E., and other specialty classes.