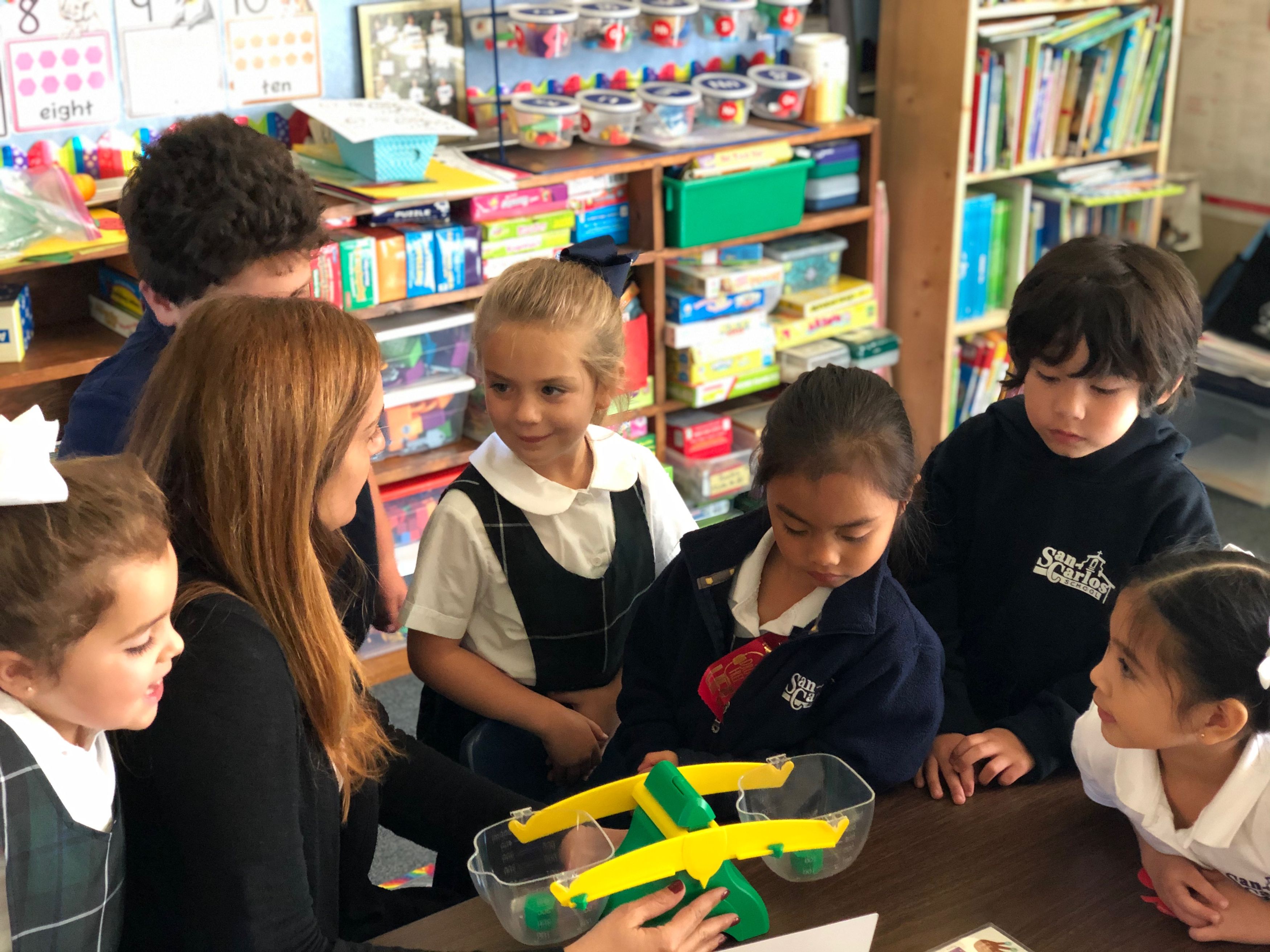 Tuition & Fees
Registration, Tuition, & Fees Schedule
Tuition may be paid in a single payment (in August), in two semi-annual payments (August & January), or in ten monthly installments (August-May). Semi-annual payments and monthly installments must be made through the FACTS Tuition Payment Plan. All new San Carlos School families, except those who pay the annual tuition in full, must enroll with FACTS.
Tuition rates are as follows: 2022 - 2023 School Year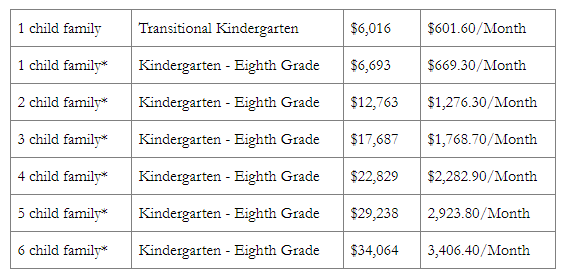 General registration for the entire school begins in February. Current students and their families will receive hard copies of their re-registration packets. Incoming families will receive their packets after screenings are completed and their offers of enrollment have been accepted. Completed Financial Agreements for returning families are due no later than March 15. Due to the rolling nature of admissions, new families are given two weeks from the date of their acceptance letter to complete the registration process.
Enrollment/Re-Enrollment Fee
There is a non-refundable enrollment/re-enrollment fee of $250.00 per child due along with the signed school contract.
General Fee
The non-refundable General Fee of $375.00 is also required per child. The General Fee covers the cost of student insurance, testing, Diocesan Assessments, classroom materials and supplies, workbooks, student periodicals, rental of textbooks, Parents' Club fees, and technology fees.
Time and Talent
Each family will make a commitment of Time & Talent (volunteer hours) toward the success of school activities and events. A minimum of five hours of service per month or fifty hours per school year is required. Families may pay the sum of $750.00 by the first month of school if they prefer to be relieved of this commitment. The fee for incomplete Time & Talent hours is $15.00/hr.
Refund Policy
San Carlos School plans carefully to ensure full enrollment in order to provide our parents with tuition that remains affordable. It is the policy of San Carlos School that tuition cannot be reimbursed for the semester in which a family leaves school. If a family has paid tuition for the entire year, the school will only reimburse the tuition for the upcoming semester. Families that leave during the semester are required to continue to pay tuition until the end of that semester. This policy pertains to students who withdraw voluntarily as well as students who are asked to leave the school.