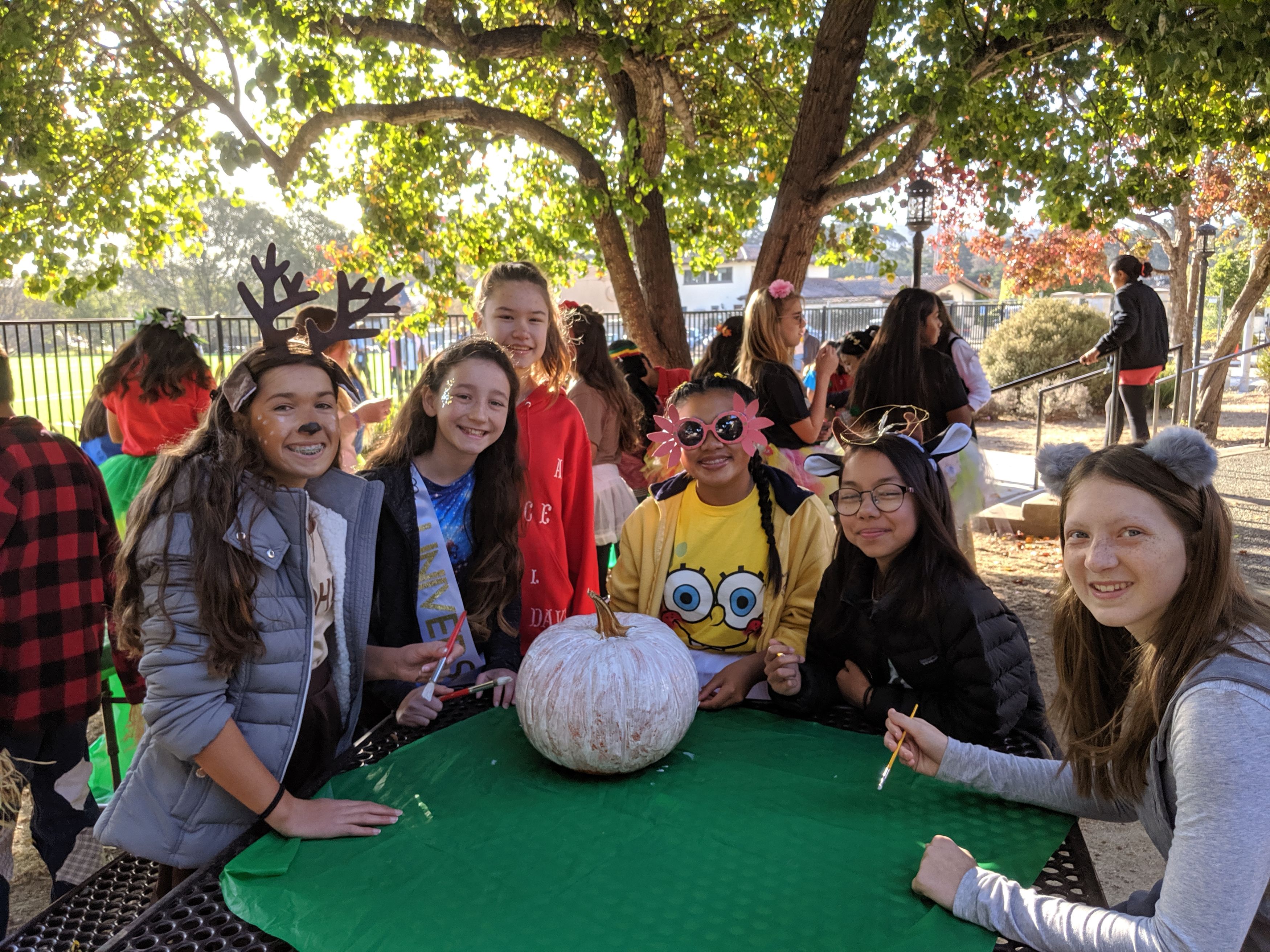 Middle School
Middle School - Sixth Through Eighth Grade
San Carlos School offers rigorous academics, spiritual formation, and enrichment opportunities designed to prepare our Middle School students for success in high school and beyond. Students are challenged to strive to do their best in academic endeavors, spiritual activities, and service to others. They are assisted in their growth with daily Religion instruction, a relevant standards-based curriculum, and supportive teachers and staff. As members of a welcoming, faith-filled community, they are armed with a sense of belonging that sustains them as they develop their individual talents and abilities.
San Carlos Middle School Structure
Our Middle School program is departmentalized and is based on an eight-period schedule. Students begin the day in their homeroom class to check-in, receive grade level announcements and address logistics of the day. Following homeroom, students attend classes in their grade-level groups. Spanish, Literature, Language Arts, Science, and Religion are taught in full-class groups. Beginning in 7th Grade, Math classes are divided into two groups per grade level in order to allow for acceleration opportunities for students demonstrating readiness for an increased pace in Math instruction. To accommodate the smaller class sizes for Math, Social Studies, Art, and Technology are all divided into half-class groups.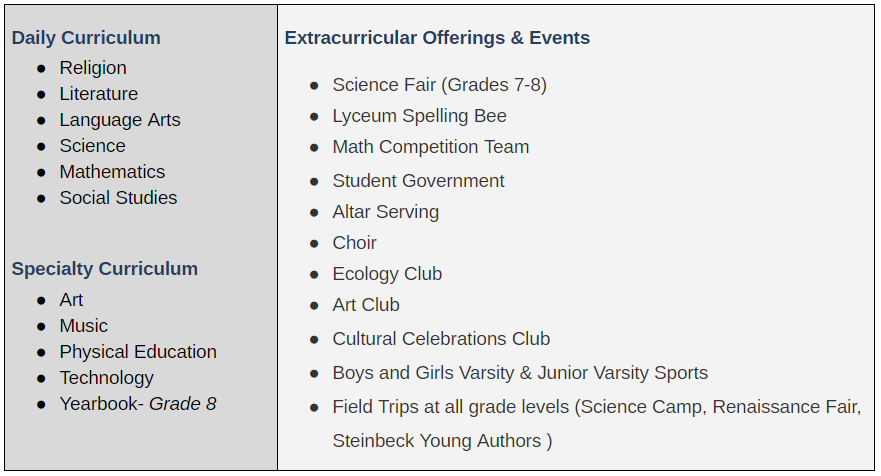 Technology
Middle School students benefit from the availability of current technological tools throughout the facility. Each student receives a school Google account upon enrollment, and devices are available for use throughout the day as requested by the teacher. The Middle School Language Arts /Literature classroom, as well as the Math/Science room, are equipped with a full class set of Chromebooks for student use. Additional technology tools for instruction include document cameras and projection systems, school-wide Wi-Fi with web filters, and a Technology Lab equipped with eighteen work stations.
Our Graduates
The majority of our students continue their education at a number of private high schools in our area. Many of our graduates go on to attend Catholic high schools in our Diocese including Palma High School, Notre Dame High School, St. Francis High School, and Santa Catalina Upper School. Others attend local private high schools including York School, Robert Louis Stevenson High School, Monte Vista Christian High School, Trinity Christian High School, and the MAOS Program at Monterey High School.